Features:
Reminder: if you use this spacers for TSH-10,we will recommend 4.0mm shaft length for matching ususally,as the thickness of racetrack shaped front piece of TSH-10 is 1.0mm already.
Though these spacers and screws are quite small parts,they are quite functional.
You could use them for pad arms locking,hinges fastening etc as long as you think the screws locking are not secure enough and want one more secure biting.
They are incrediblly suitable for using on bamboo,wood,fiber eyeglass frames,also aluminum and TR-90 eyewear These kind of material is usually not strong enough,but we still hope their screw hole to be able to be used againagain,so the spacers appears as median spacers to perfectly solve the problem.
They are suitable for our hinge TSH-10,and all other model hinges as long as you you want stronger biting.
Material: stainless steel instead of nickel,much stronger than nickel material.

Installing effect: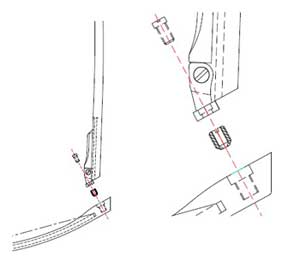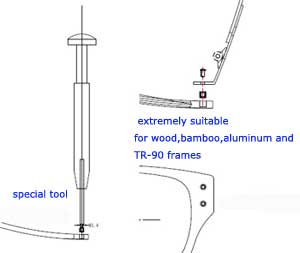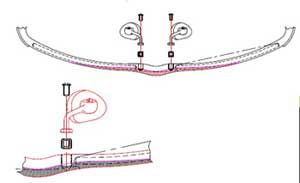 Drawing: