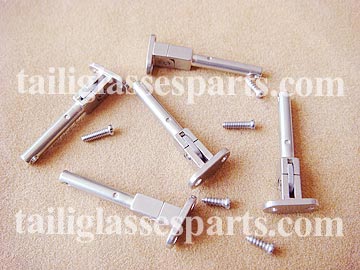 click above to see large image
Ship in 2 working days by express; 5-7 days to be received;
Please ask for one paypal invoice individually if air mail is prefered, 10USD,15-35 days to be received.
Features:
Newly developped from TSH-10,but it's only 3.0mm wide for hinge square body and this hinge could be installed only by screws,no need spacers.
Material: high nickel;
Drawing: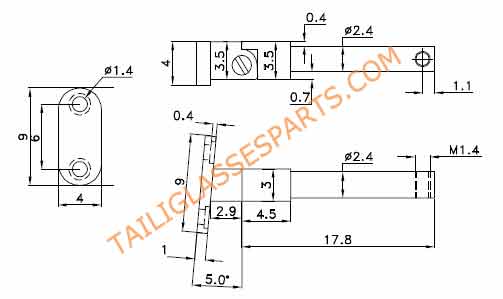 Related hinges you may interested in: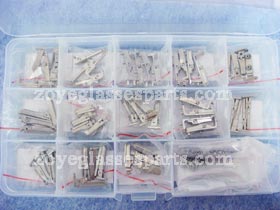 13 types of most popular spring hinges for wood sunglasses,wood eyewear
1. Mode: TAH-15: 125USD/BOX.(MOQ:1 BOX)

2. the most popular and useful spring hinges kit so far for wood sunglasses,including 13 types (TSH-05,TSH-10,TSH-52,TSH-53,TSH-55,TSH-56,TSH-58,TSH-59,TSH-60,TSH-62,TSH-63,TSH-64,TSH-66),2 pairs each,26 pairs totally; Screws necessary for installing are enclosed free for every hinge.

3. great spring hinges kit for wood frames,specially recommend to wood frames designer,or new makers.