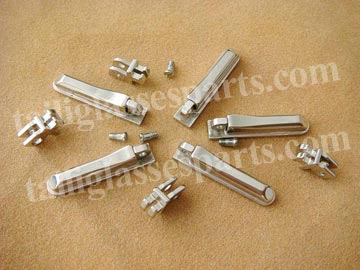 click above to see large image
Ship in 2 working days by express; 5-7 days to be received;
Please ask for one paypal invoice individually if air mail is prefered, 10USD,15-35 days to be received.
Description:
This model is suitable for whole wood glasses or mixed frames which have plastic front but wooden temples.
It's one design of screw-free installing hinge which you couldn't find any screws for installing whether on fronts or temples, whether inside or outside, the sandy bottom helps it to be sticked to temples more securely by glue.
For wooden frames,it's installed completely by super glue,so only when you've got this kind of glue,please don't choose it.
Material: high nickel with lead free, environmental material.
Drawing: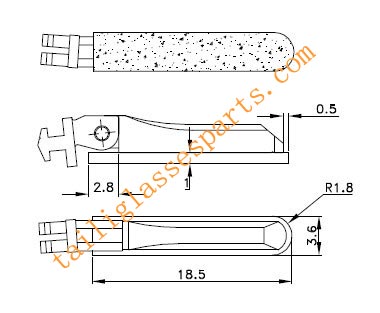 Related hinges you may interested in: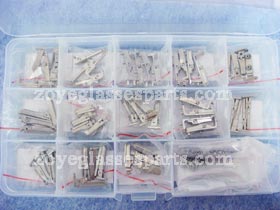 13 types of most popular spring hinges for wood sunglasses,wood eyewear
1. Mode: TAH-15: 125USD/BOX.(MOQ:1 BOX)

2. the most popular and useful spring hinges kit so far for wood sunglasses,including 13 types (TSH-05,TSH-10,TSH-52,TSH-53,TSH-55,TSH-56,TSH-58,TSH-59,TSH-60,TSH-62,TSH-63,TSH-64,TSH-66),2 pairs each,26 pairs totally; Screws necessary for installing are enclosed free for every hinge.

3. great spring hinges kit for wood frames,specially recommend to wood frames designer,or new makers.