Features:
It's one type of 180 degree great spring hinge for acetate sunglasses, 180 dgree spring hinge for plastic eyewear,spring hinge for TR-90 eyewear etc, suitable for any plastic eyewear and wrapped wood sunglasses.
It's popular in kids frames as children is more possibility to get his frame broken,especially in the spring hinges,opening too wide on the spring action,while this model allow the temples to be opened to 180 degrees.
It's installed in three steps:
first: milling proper holes in the eyewear front and temples;
Second: drilling holes from inside front and temples for fixing screws;
Third: inserting the hinges and fixing it by screws.
Material: high nickel hinge with stainless steel screws matched free.
eyeglass frames after installed with TSH-65 hinge: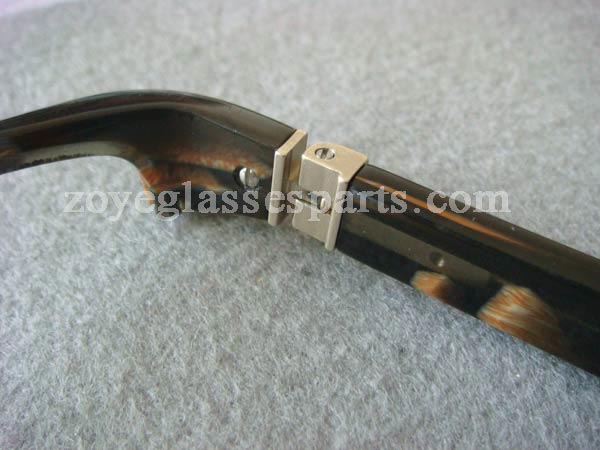 1. Mode: TAH-16: 250USD/BOX.
(MOQ:1 BOX)
2. same as TAH-15 but 5 pairs each,65 pairs totally.13 models of most popular spring hinges for wood frame (TSH-05,TSH-10,TSH-52,TSH-53,TSH-55,TSH-56,TSH-58,TSH-59,TSH-60,TSH-62,TSH-63,TSH-64,TSH-66),screws necessary for installing are enclosed free for each item.
3.the most wonderful spring hinges kit so far for wood frames new makers and designer.